Mulch Samples
Red Mulch
$35.95/yd. + delivery and sales tax.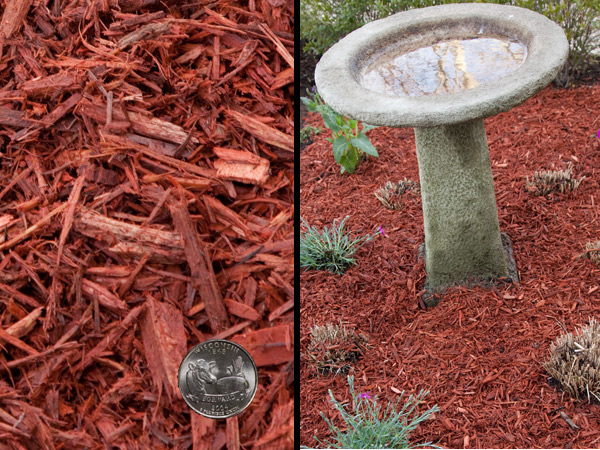 Features:
Double shreaded mixture of wood and bark.
Dyed with non-toxic vibrant color
Decay Resistant
Suppresses weeds and prevents weed germination when applied deep enough.
Eco-Mulch prevents water loss from around plants.
Double shredded to create a uniform product and help mulch stay in place after installation.
Color creates visual interest in your garden beds.
*Our mulches are natural products and the above picture is a representation only. Mother Nature reserves the right to vary the color and texture of all our products.