Mulch Samples
Premium Triple Shredded Hardwood Mulch
$31.95/yd. + delivery and sales tax.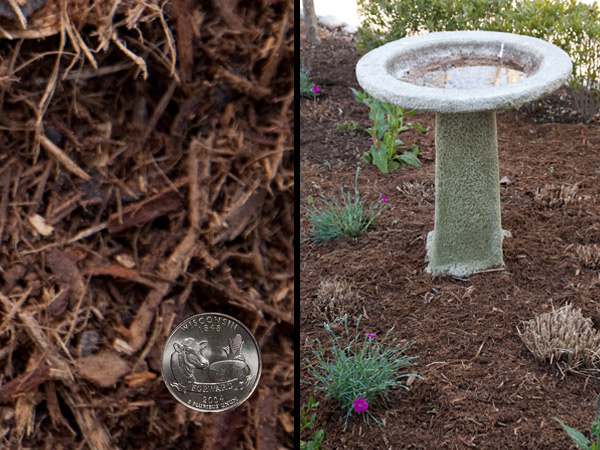 Features:
Triple Shredded Mixed Hardwood Bark
The most pure, most premium, most popular hardwood we sell.
Dark brown color is very popular. Hardwood mulch looks like soil from afar.
Suppresses weeds and prevents weed germination when applied deep enough.
Hardwood Mulch prevents water loss from around plants.
Triple shredded to create a uniform product and help mulch stay in place after installation.
Hardwood Mulch breaks down to add nutrients to the soil.
*Our mulches are natural products and the above picture is a representation only. Mother Nature reserves the right to vary the color and texture of all our products.