Mulch Samples
Natural Cedar Mulch
$34.95/yd. + delivery and sales tax.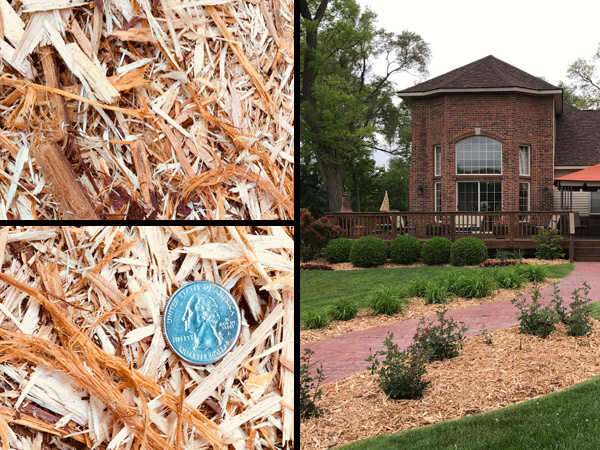 Features:
Single shredded 100% Natural Cedar Bark/Wood
Pure and clean. One of the most popular mulches we sell.
Naturally insect resistant.
Suppresses weeds and prevents weed germination when applied deep enough.
Cedar's natural light color reduces air temperature and water loss from around plants.
A single shredded very natural looking raw mulch.
Cedar Mulch is light in weight which makes installation easy.
Cedar Mulch breaks down to add nutrients to the soil. Eco-friendly. This mulch is local and a byproduct of the cedar mill operations in northern Michigan. It is minimally processed which reduces fuel consumption. Its light weight reduces transportation fuel consumption. Show your concern for the environment by choosing this natural minimally processed mulch.
*Our mulches are natural products and the above picture is a representation only. Actual product may vary in color and texture.